EUSS team at Migrant Centre NI: 
Migrant Centre NI in partnership with Advice NI is providing support to vulnerable EU citizens who need additional help when applying for their immigration status through the Home Office EU Settlement Scheme.
As part of the EUSS support services we are providing:
direct help for vulnerable EU citizens through over the phone advice, advice drop in clinics and appointments;
information sessions for community groups, businesses, statutory bodies and other organisations;
dissemination of information.
Migrant Centre NI is registered with the Office of the Immigration Services Commissioner to Level 2.
The EU Settlement Scheme deadline has passed but the EUSS scheme is still in operation.
You can still make a late application if you've failed to apply on time. We also provide support with settled status applications, generating shared codes, uploading additional evidence and more.
The Advice NI helpline can be reached on 0800 915 4604 . Option 4.
If you miss the deadline you can still apply for EUSS if you have reasonable grounds for missing the deadline.
The list of 'reasonable grounds' is not exhaustive and includes:
Children
Care leavers
Where adults lack the mental / physical capacity to apply
Where there are serious medical conditions
Victims of trafficking
Abusive / controlling relationships.
Other compelling or practical reasons
An application should still be accepted but seeking specialist immigration advice and representation is strongly advised if the deadline is missed where, a person:
may have been unaware of the requirement to apply to the EU Settlement Scheme by the 30 June deadline
may have failed to make an application by the deadline if they had no access to internet
had limited computer literacy or limited English language skills
had been living overseas
If you need help, would like more information or would like us to deliver an information session, please do not hesitate to contact the Migrant Centre NI:
How to get in touch?
euss@migrantcentreni.org
We also offer video calls over ZOOM.
Face-to-face meetings are limited but we are slowly re-opening our services in line with local restrictions and government guidelines.
Drop-in clinics in our offices and at other locations will be announced when safe to do so.
Advice NI:
You can also contact Advice NI on their Freephone Helpline
Monday to Friday, 10am – 4pm
via email: euss@adviceni.net
or contact the Text Service by texting "EUSS" to 66644
to request a phone call about the EU Settlement Scheme.
 View and Prove your rights
How to view and prove your rights?
(Click on the link to view the document)
ENGLISH View and prove your rights guide

 HUNGARIAN View and prove your rights guide  Hogyan ellenőrizhetem és igazolhatom az EU-s letelepedett jogállásomat?

 LITHUANIAN View and prove your rights guide  Kaip man pažiūrėti ir įrodyti savo nuolatinio gyventojo statusą?

 POLISH View and prove your rights guide  Jak sprawdzić i potwierdzić swój status osoby osiedlonej?
 ROMANIAN View and prove your rights guide  Cum pot să văd și să dovedesc statutul meu de rezidentă?

 RUSSIAN View and prove your rights guide   Как просмотреть и подтвердить ваш статус переселенца?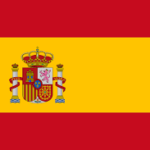 SPANISH View and prove your rights guide   ¿Cómo veo y muestro mi estatus del asentado europeo?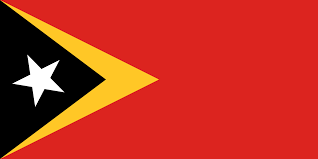 TETUM View and prove your rights guide   Hanusa hau atu hare e prova hau nian EU Settled Status?
How to prove your identity for EUSS application?
A guide to EU Exit: ID document check app.
Government website explaining how to use the app: https://www.gov.uk/guidance/using-the-eu-exit-id-document-check-app
English version: EU Exit Mobile application guide ENGLISH

 Polish version: EU Exit Mobile application Guide POLISH
 Romanian version: EU Exit Guide ROMANIAN 30.04.2020
Coronavirus (COVID-19): advice for UK visa applicants and temporary UK residents