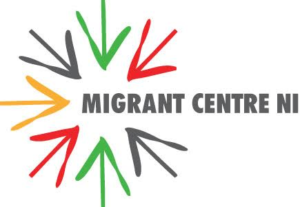 Migrant Centre NI has received funding from Comic Relief to provide support for those struggling to maintain financial health and well-being.To provide direct advice, support, guidance and referral services to migrants experiencing financial hardship within Northern Ireland.
We now have two advisors to support migrants with advice and advocacy to avoid debt and maximise income. Interpreters are provided for anyone with specific language needs.
Areas of support are:
Help with budgeting
Develop skills to manage monthly finances
Identify of current or prospective financial difficulties
Support to negotiate with creditors and referrals to appropriate advice organisations and financial support services for larger debts
Provision of welfare rights information, ensuring appropriate uptake of benefits and entitlements
Provision of advocacy and assistance with applications and appeals for welfare benefits, tax credits and other entitlements and referral to tribunal services where appropriate
Assistance and support to attend job centre interviews, appointments with the Social Security Agency, liaison with the HMRC etc. to avoid delays in payments and debt
Identification of employment opportunities and skills training opportunities and assistance in accessing these opportunities
Organisation and delivery of financial health and awareness workshops throughout Northern Ireland
We also operate Financial Health and Wellbeing Advice Clinics in three locations across NI
Belfast every Friday 2pm – 4:30pm @EBIAC
Lurgan every Wednesday from 6pm – 9pm @MCNI office
Derry~Londonderry every other Tuesday from 5pm – 8pm @MCNI/UNISON office
No appointment needed
Interpreters are available upon request
Migrant Centre NI is registered with the Office of the Immigration Services Commissioner to Level 1 (only), however, due to the funding restrictions we are unable to take casework on at the moment. We do however, provide basic advice relating to EU / EEA residency documents and visas.