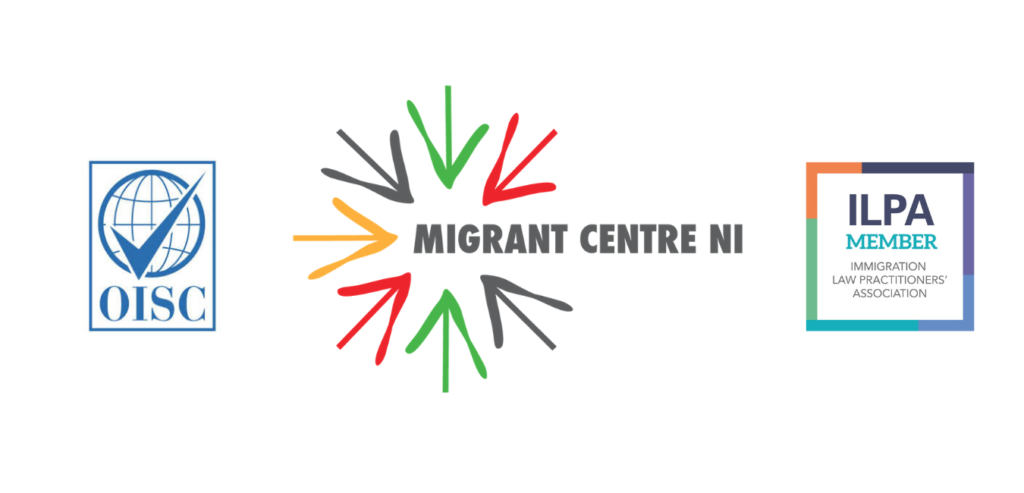 The EU Settlement Scheme deadline has now passed but we are still providing help and support including the support for late applications.
Migrant Centre NI in partnership with Advice NI is providing support to vulnerable EU citizens who need additional help when applying for their immigration status through the Home Office EU Settlement Scheme.
As part of the EUSS support services we are providing:
direct help for vulnerable EU citizens through over the phone advice, advice drop in clinics and appointments;
information sessions for community groups, businesses, statutory bodies and other organisations;
dissemination of information.
Migrant Centre NI is registered with the Office of the Immigration Services Commissioner to Level 2 and Advice NI is registered at Level 3 and provides support for all complex cases.
If you need help, would like more information or would like us to deliver an information session, please do not hesitate to contact the Migrant Centre NI:
euss@migrantcentreni.org
We work in partnership with Advice NI who operate a FREEPHONE helpline
Monday to Friday, 10am – 4pm or email at euss@adviceni.net.
MCNI has been previously funded by Comic Relief to provide support for those struggling to maintain financial health and well-being  to provide direct advice, support, guidance and referral services to migrants experiencing financial hardship within Northern Ireland.
This service has now stopped but we are happy to refer people to other advice agencies throughout the country.