Our overall aim is to tackle racism and eliminate barriers against new and settled migrant communities in NI.
Migrant Centre NI (MCNI) is a registered Charity (no.105750) and a limited company (no.611585) with 7 Board members and 9 staff members. The organisation was initially established as The Belfast Migrant Centre and officially recognised as a charity in March 2012. In 2014, to reflect the work of the organisation the name was changed to the current Migrant Centre NI. 
MCNI was established to protect the rights of migrant workers in NI, tackle racism, eliminate barriers against migrant workers, advance education and raise public awareness about their rights. MCNI has 3 offices across NI, in Belfast, Lurgan and Derry~Londonderry.
Current projects of the MCNI include: 
– Promoting Financial Health and Wellbeing for BME community, which aims to address issues around debt, poverty, financial health and money management (including benefits) by providing a culturally sensitive service in a variety of languages to ensure migrants and their families do not face financial instability which can lead to mental health issues and increased risk of substance abuse. 
– Voices for Change, which aims to address racial inequality in NI through active citizenship and political participation of the BME communities. Access to public services is still a big issue for the new migrant community which has experienced racism as service users, employees and pupils. The project focuses on collaboration and mentoring of smaller groups to build their capacity and provide required training and good governance support. We also commission research, which in previous years focused on the needs and issues of the Traveller Community and the health needs and issues of the BME community. Currently we have commissioned a research into the ways of influencing local government structures with the lack of Stormont. 
– Race Hate Crime Advocacy, which is funded by the Police Service of Northern Ireland (PSNI) where our Bi-lingual Support Workers provide a one-stop shop model of services to victims of race hate crime and incidents. 
– The Belonging Project, a multimedia photography project promoting good relations coupled with OCN accredited workshops that facilitate discussions about identity, migrant experiences and community in a non threatening and safe environment. Through this project we also provide OCN accredited training for facilitators. 
– The Good Practice Plus Project Reloaded – An EU funded project, the G3P aims, in the framework of the EU Charter, Council FD 2008/913/JHA and Directive 2012/29/EU (Victims Directive), are: 
1. Improve through mutual learning methodologies, the understanding of hate crimes among police official and prosecutors; 
2. Establish permanent cooperation mechanisms, building trust among authorities, communities, CSOs and victims; 
3. Build a supportive environment for victims. The partnership of this project is the City of Turin (Lead Partner), Altera, local NGO that based in Turin, Migrant Centre Northern Ireland Ltd and the Ministry of the Interior of Finland. 
– Travellers and the Troubles – this project which began in August 2018 and activities are ongoing until March 2019. It involves the establishment of 6 Traveller focus groups as well as a research report including comparative chapters on different experiences based on location, age, gender and other identity issues. The second element of the project is continual capacity building of the focus groups. It will also include personal development training in topics such as presentation skills, public speaking, essential skills etc. (activities on-going). The third strand of the project is to promote reconciliation and good relations between the Traveller community and the two traditional communities, as well as other BME groups. The main purpose of the project will be to gain a deeper understanding of all these issues within the Traveller community and between Travellers and the two main settled communities.
For more information about our work or if you would like to get involved please do not hesitate to contact us:
management@migrantcentreni.org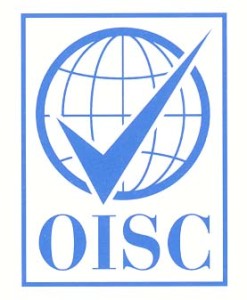 Migrant Centre NI is registered with the Office of the Immigration Services Commissioner (OISC) to Level 1 (only), however, due to the funding restrictions we are unable to take casework on at the moment. We do however, provide basic advice relating to EU / EEA residency documents and visas.