Under the Government's EU Settlement Scheme, EU, EEA, Swiss citizens and their families must apply to get the immigration status they need in order to live and work in the UK after June 30th, 2021.
Advice NI, with the support of local advice agencies and the Migrant Centre NI, are providing practical support to vulnerable or at risk EU citizens assisting them with proof of identity, eligibility, suitability and completing applications. They have set up a free regional, multi-lingual service to help people, including a Freephone helpline, access to face to face advisers and information and awareness sessions which are scheduled throughout the country.
Bob Stronge, CEO of Advice NI says, "It is important people check if they are required to apply to the EU Settlement Scheme and they get the support they need to make the application which is now free.
"We urge anyone who wants support to contact us and we call on public, private and voluntary organisations to get in touch and support us to reach those that need the service."
ENDS
*Photo Caption: Launching the Advice NI EU Settlement Scheme Helpline are Bob Stronge, Advice NI CEO, László Záborski, EUSS Volunteer, Fiona Magee, Advice NI Deputy CEO and Lumturi Podrimaj, Project Manager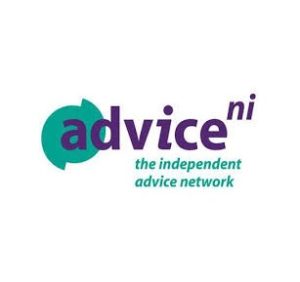 CONTACT THE MIGRANT CENTRE NI SUPPORT WORKERS ON EUSS@MIGRANTCENTRENI.ORG 
Migrant Centre NI can be contacted on euss@migrantcentreni.org
The EU Settlement Scheme will apply to all EU nationals as well as those from Iceland, Liechtenstein, Norway and Switzerland who wish to remain resident in the UK after June 30th, 2021
EU citizens will only need to complete three key steps – prove their identity, show that that they live in the UK, and declare any criminal convictions.The scheme is simple and free to use. More than 750,000 people have already applied.
The deadline for applying in a deal will be June 30th, 2021 and December 31st, 2020 if there is a no deal.
Advice NI can provide support and assistance on the EUSS scheme for free and in confidence. To contact us for advice or to find out more about upcoming information sessions  call us free 0800 138 6545 Monday to Friday, 10am – 4pm or email us at euss@adviceni.net
Advice NI is the leading advice charity in Northern Ireland with more than 70 members across the region. The organisation currently provides advice on matters such as welfare reform, tax & benefits, business and personal debt. The charity also acts as a leading advocate for welfare reform and provides training within the advice and community sector.
Migrant Centre NI was established to protect the rights of migrant workers in Northern Ireland, tackle racism, eliminate barriers against migrant workers, advance education and raise public awareness about their rights. MCNI has three offices across Northern Ireland, in Belfast, Lurgan and Derry~Londonderry.
https://www.gov.uk/government/news/funding-awarded-to-support-vulnerable-eu-citizens-apply-for-settled-status
For more information please contact Elkie Ritchie, Advice NI Communications Officer, Elkie@adviceni.net or call 028 9065 4919 / 07702846030
FREE EU SETTLEMENT SCHEME SUPPORT SERVICES