The Belonging Project
The Belonging Project is a multimedia photography project promoting good relations coupled with OCN accredited workshops that facilitate discussions about identity, migrant experiences and community in a non threatening and safe environment.
Through this project we also provide OCN accredited training for facilitators. 
To learn more about the project visit http://www.thebelongingproject.org
or watch the video
The Voices for Change Project
Was a three year project funded through Comic Relief under the Fair Society theme. This project was addressing racial inequality in Northern Ireland through active citizenship and political participation of the BME communities. Evidence based research shows that ethnic minorities were at risk of in-work and child poverty due to low grade and low paid employment, despite high qualifications and skills. Access to public services are still a big issue for the new migrant community. BME people have experienced racism as service users, employees and pupils. The main outcomes of the project were to ensure people from marginalised groups engage with and influence decision-makers and ultimately hold them to account, they are subject to less discrimination from public attitudes, law, policy and services as well as BME people from vulnerable groups work collectively to have their voices heard.
The Development Worker has worked with 28 BME groups across Northern Ireland.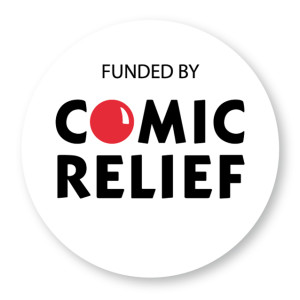 Travellers and the Troubles
This project which began in August 2018 and activities were ongoing until March 2019.
It involved the establishment of 6 Traveller focus groups reflecting the largest and most active Traveller locations. Selection of participants came from the Travellers themselves, by co-opting on the members of the community with most interest and relevance to the topic. These groups met separately to examine their own experiences of the Troubles, including the lasting effects of division and racism against the Traveller community in NI today.
All these stories will be written up into a research report, including comparative chapters on different experiences based on location, age, gender and other identity issues.
The second element of the project was continual capacity building of these 6 focus groups. Not only have they learnt about the research project, including research methodologies and tools, and their own and others' experiences of the Troubles and the legacy of the conflict, they have also undertaken capacity building training and personal development training to enable them to form constituted Travellers projects should they so choose. This included undertaking community development training in topics such as governance, committee skills, office bearers' roles and responsibilities, child protection etc.
It included personal development training in topics such as presentation skills, public speaking, essential skills etc. (activities on-going)
The third strand of the project was to promote reconciliation and good relations between the Traveller community and the two traditional communities, as well as other BME groups.
The main purpose of the project was be to gain a deeper understanding of all these issues within the Traveller community and between Travellers and the two main settled communities.
Project was funded by the Department of Foreign Affairs Ireland – Reconciliation Fund.